ProductContent
"Livn Simply"
Women's Striped Double Hood Pullover
$
60.97
You Save:

$-60.97 USD

(0% OFF)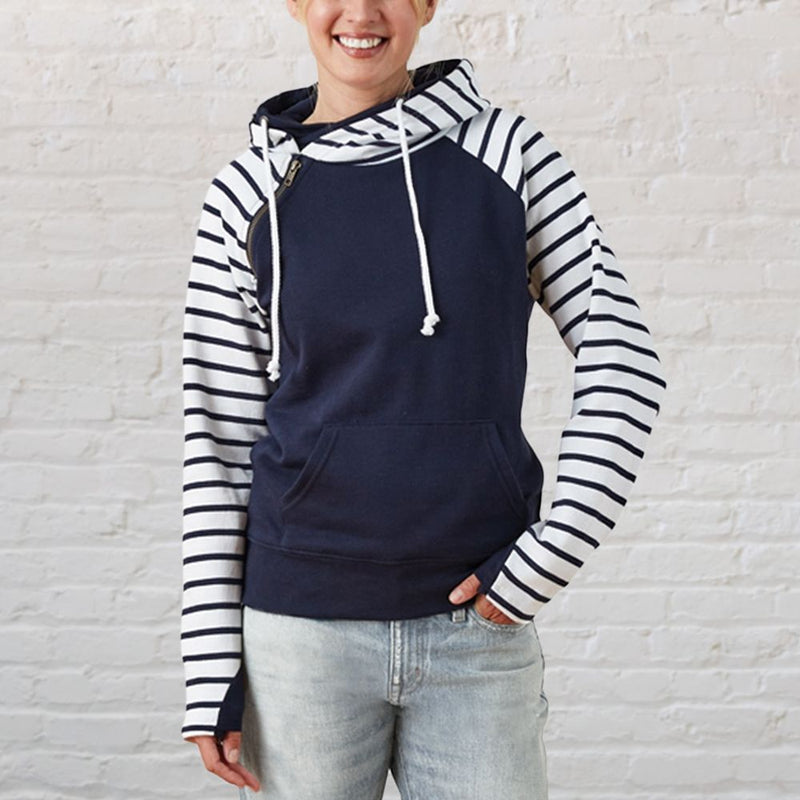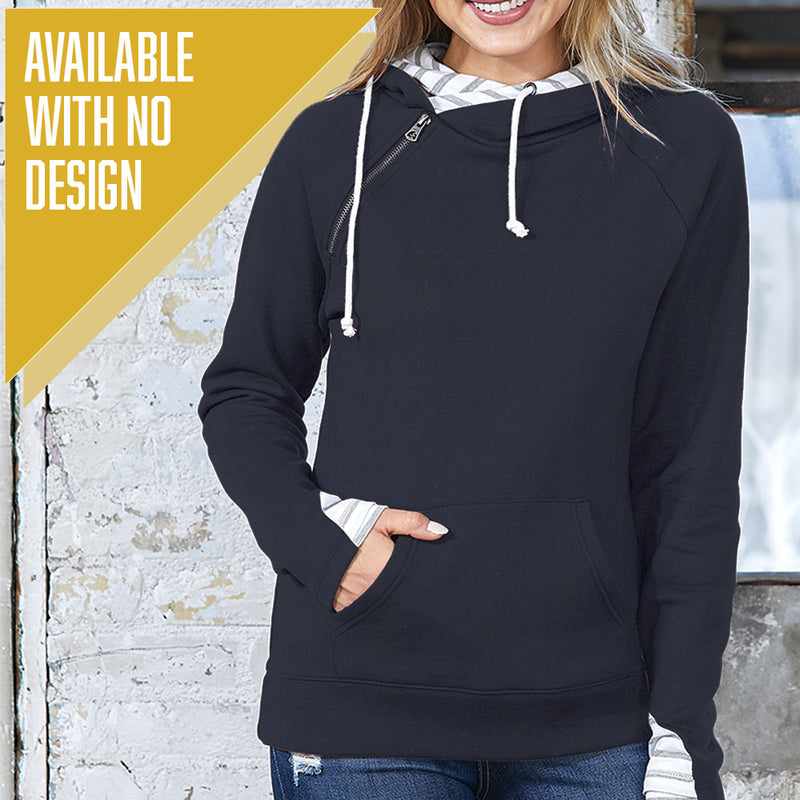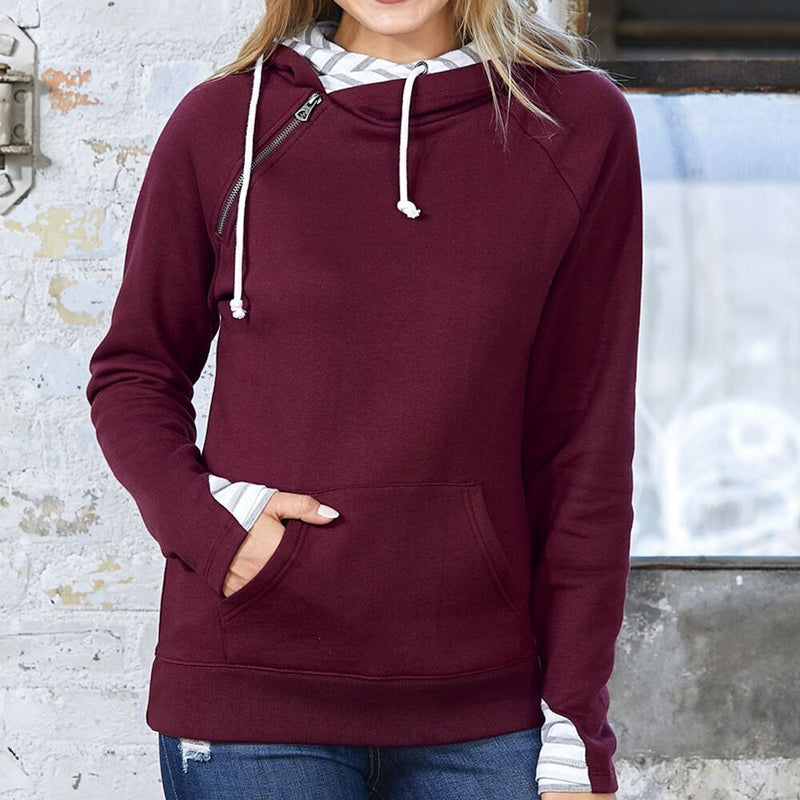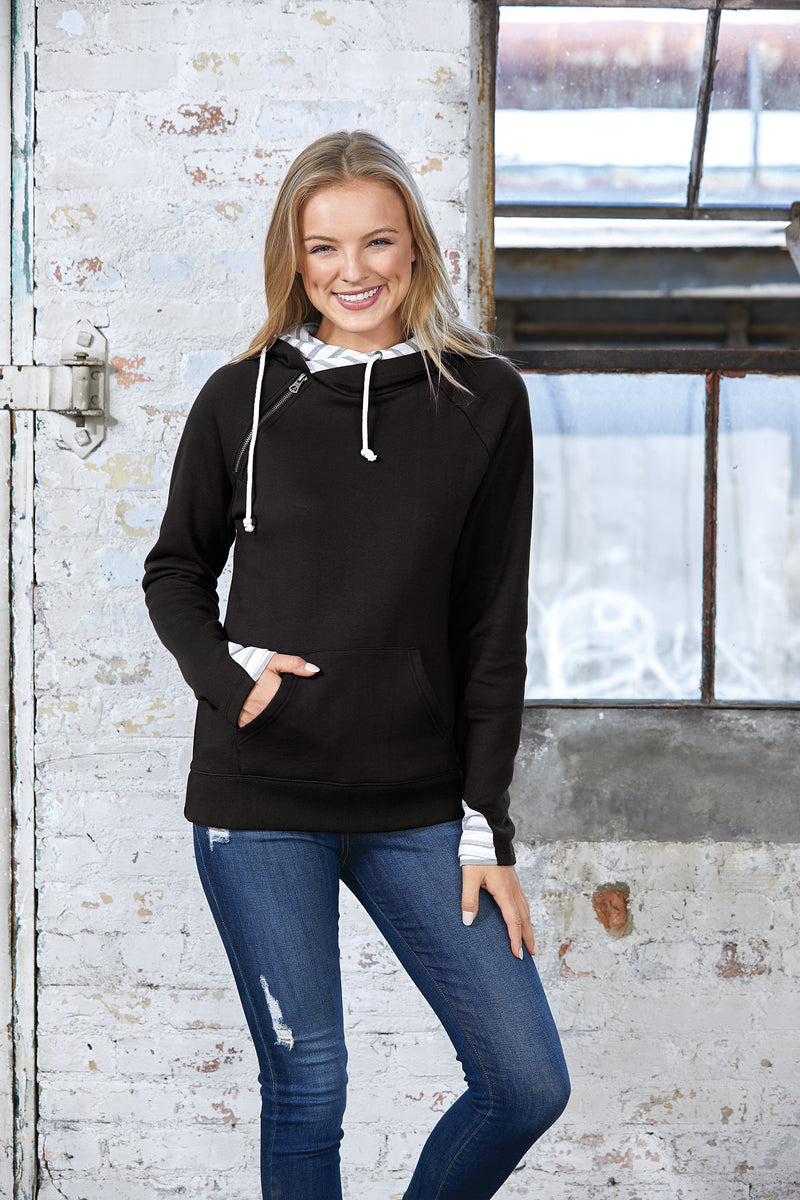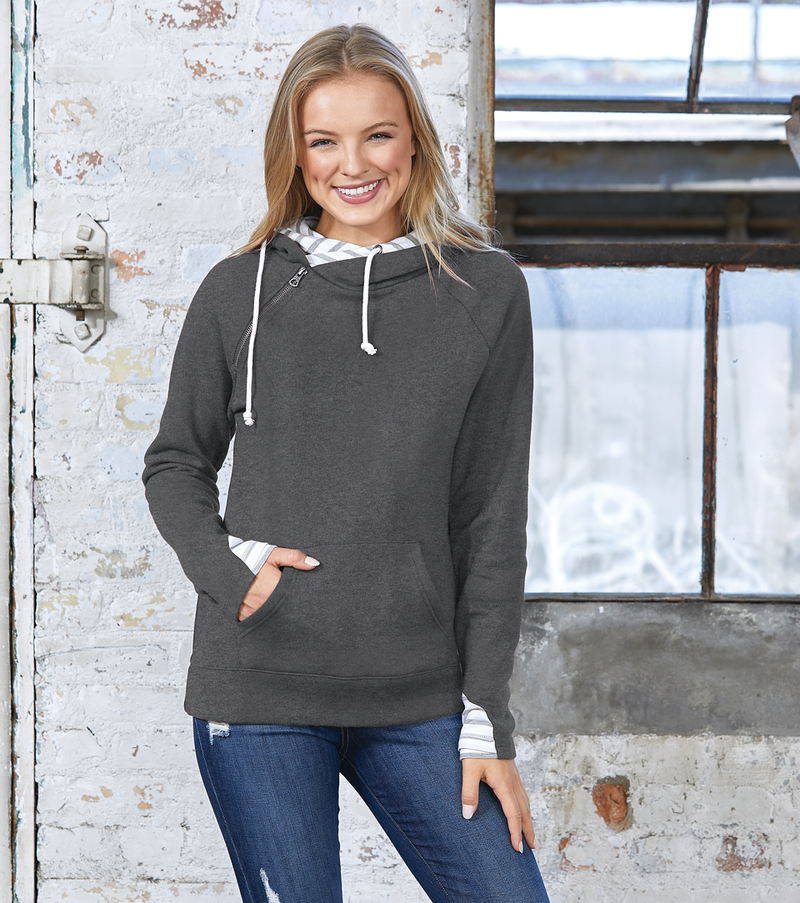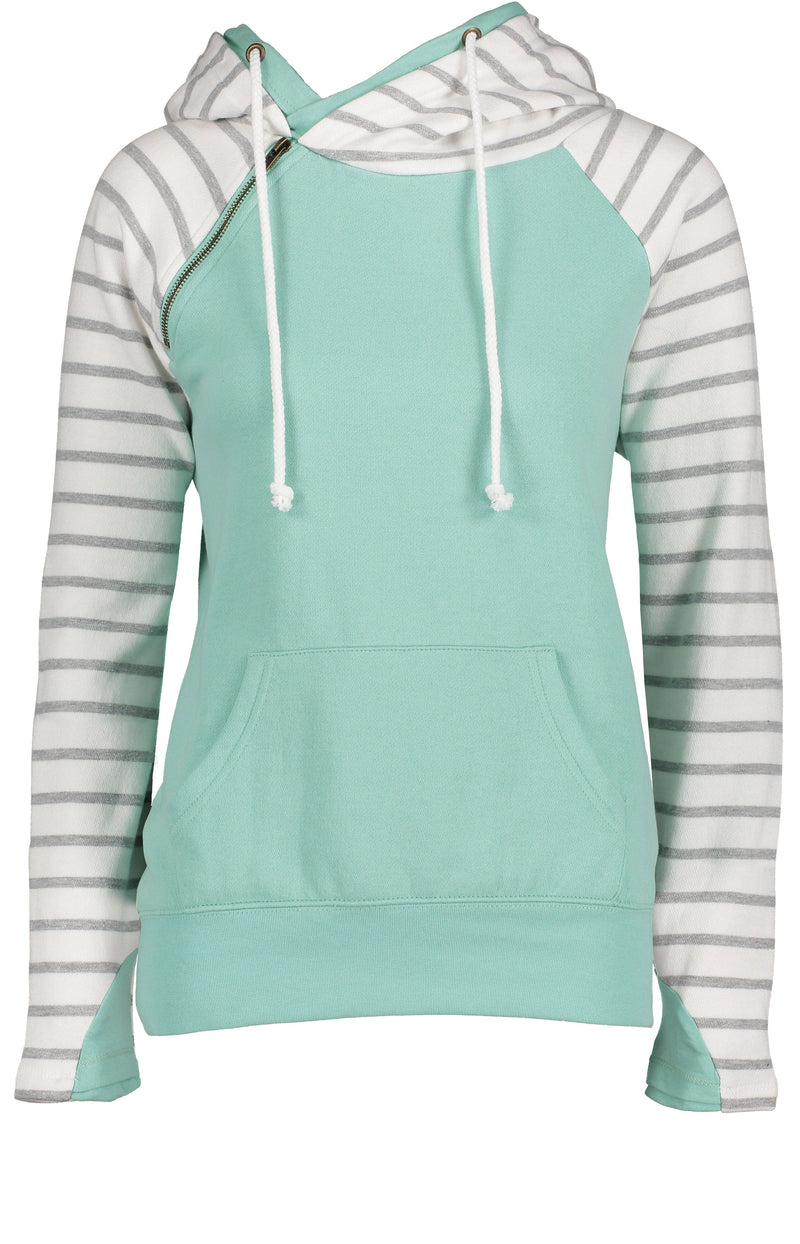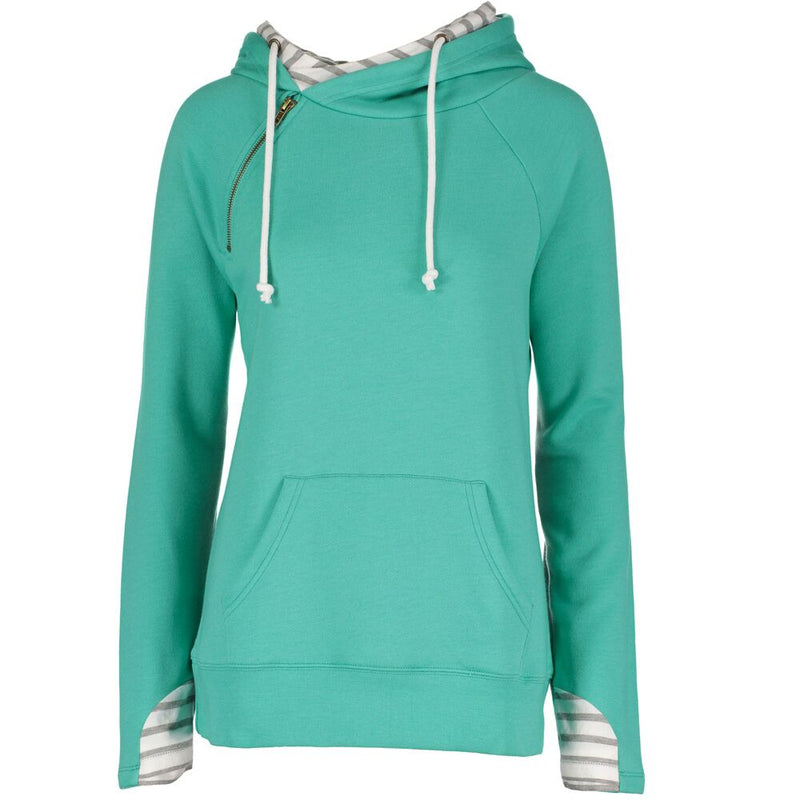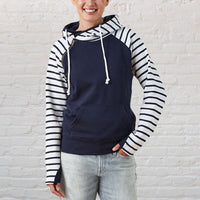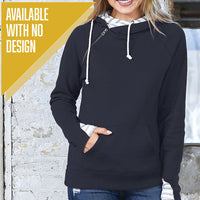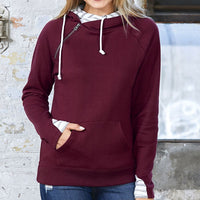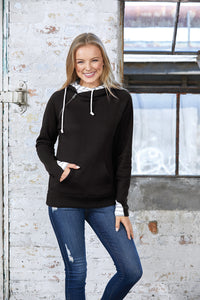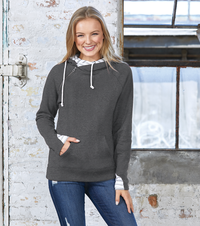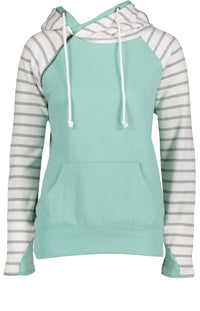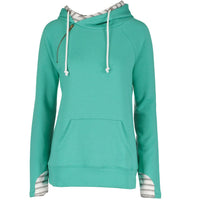 "Livn Simply"
Women's Striped Double Hood Pullover
$
60.97
You Save:

$-60.97 USD

(0% OFF)
Product Description
Description
"Livn Simply" Women's Striped Double Hood Pullover
Over 150,000 Successful Orders

The softest fleece from 60% cotton & 40% polyester 

Fits true to size

Printed in Gaylord, Michigan 
Crossover neckline and double hood design 

Jersey grey/white striped interior hood a fleece exterior hood

Loose Sleeves for a relaxed feel 

Adorable n

on-functioning diagonal zipper gives a pop of style 

Corded drawstring with knotted cords that won't fray

Front pouch pocket great for phones 

Matching stripe jersey thumb holes screams fashion!

Get yours now.  This piece has so many great accessories! 

                 

Love at first sight!!
This sweatshirt is the best!! Hidden thumb holes and it is super cute! I bought the black one and love wearing it with the cheetah print Great Lakes girl hat!
Nice stylish sweatshirt!
I ordered this hoping I'd love it- and I do!
It's nice material &stylish! I wondered if I'd like the off kilter neckline &I love the way it looks!
So comfy!
This is the 3rd One I've purchased. I love the softness and the fit. And the styles are so so cute!
Comfortable. Good fit,warm.
Women's Stripe Double Hooded Pullover
Love it! Is exactly how I pictured it would be. The sizes run true, however, my bad, I probably should have went one size down. I'm always thinking I am larger than I am...lol Still will be comfy though. I have ordered a few things from you and have always been pleased. Thank you!!
Double Hood Pullover
Loved the stripped look but the hood was too uncomfortable around my neck.