ProductContent
"Majestic"
Soft Style Relaxed Fit Hoodie
$
56.97
You Save:

$-56.97 USD

(0% OFF)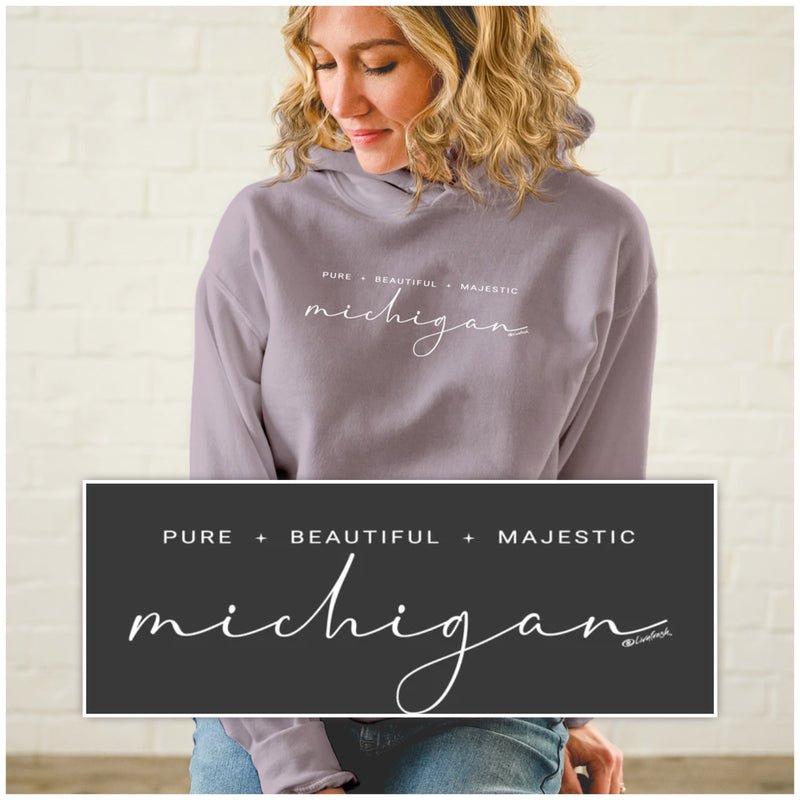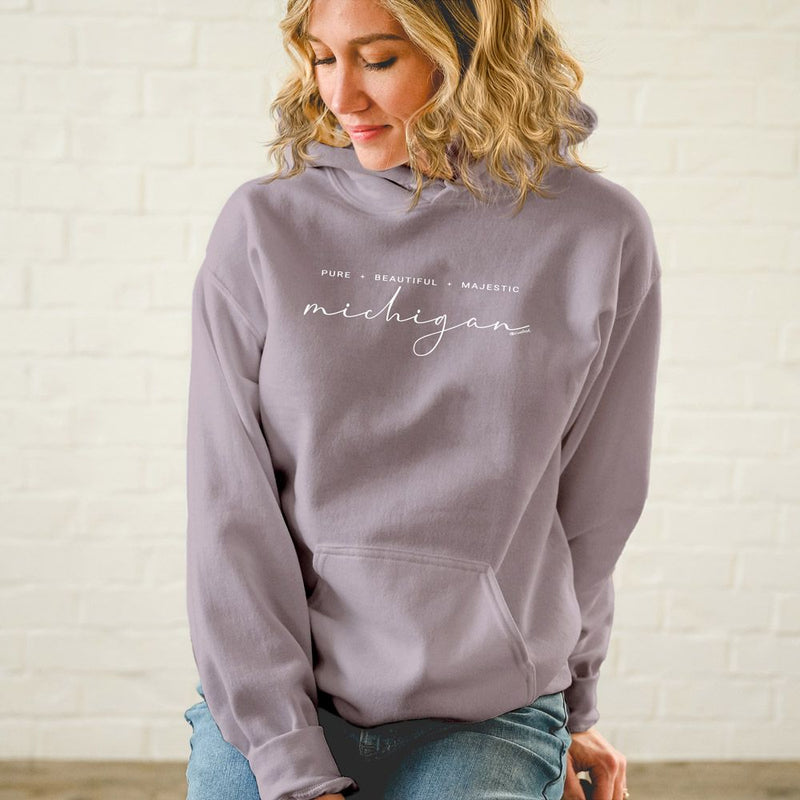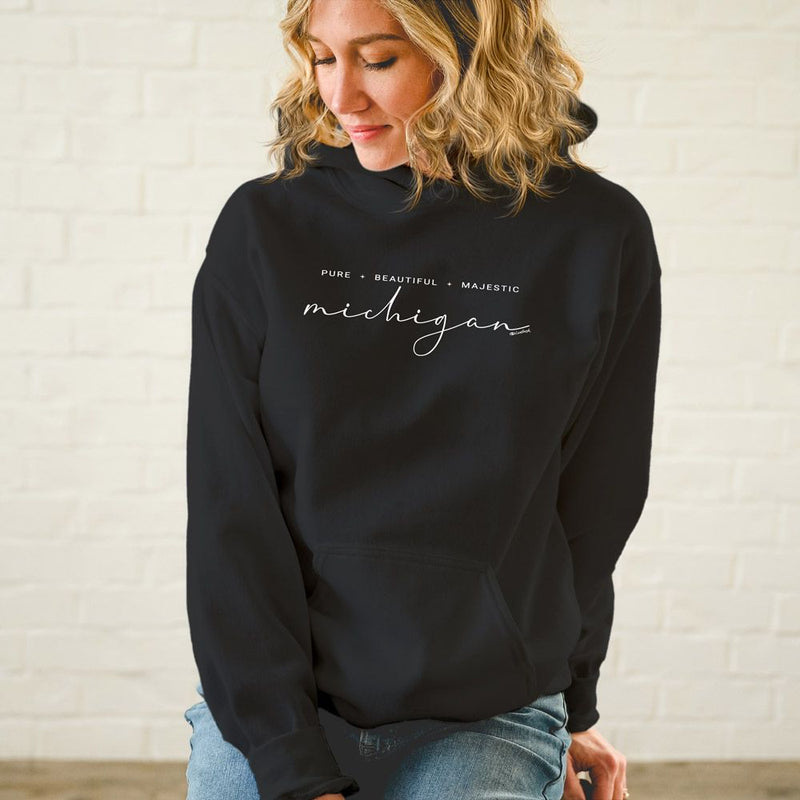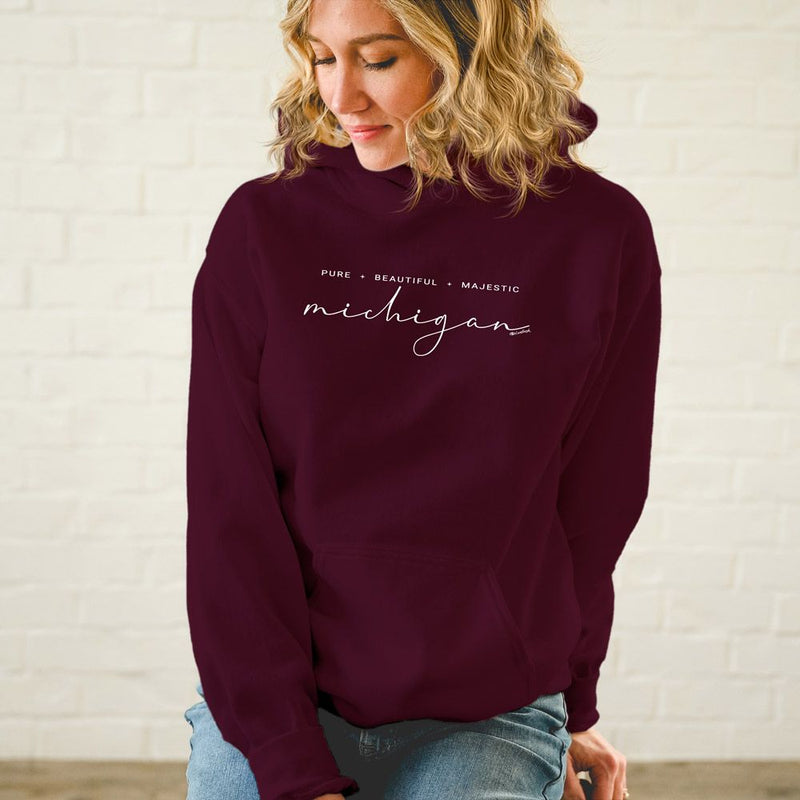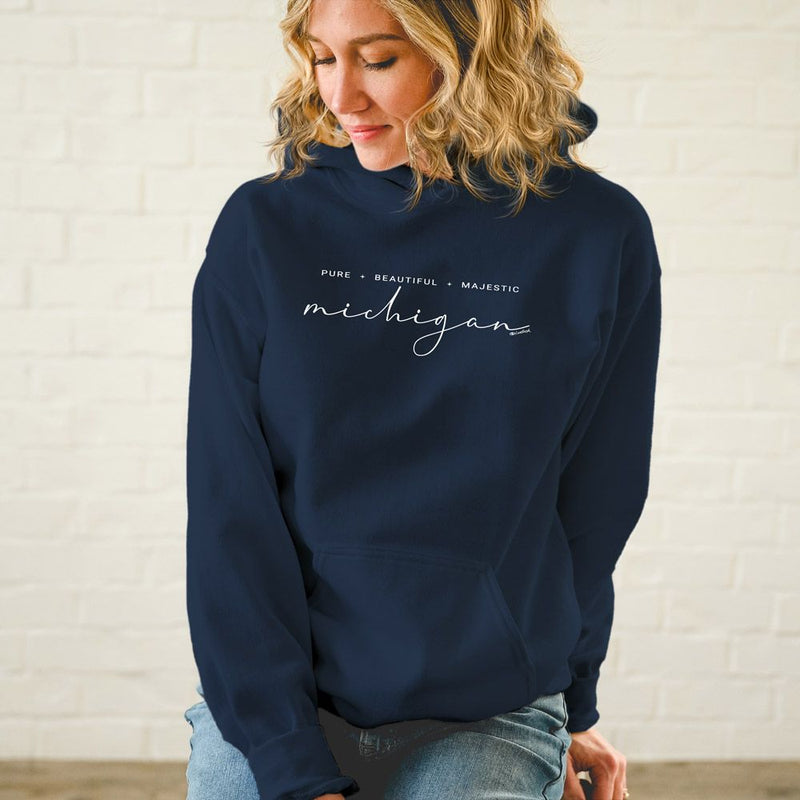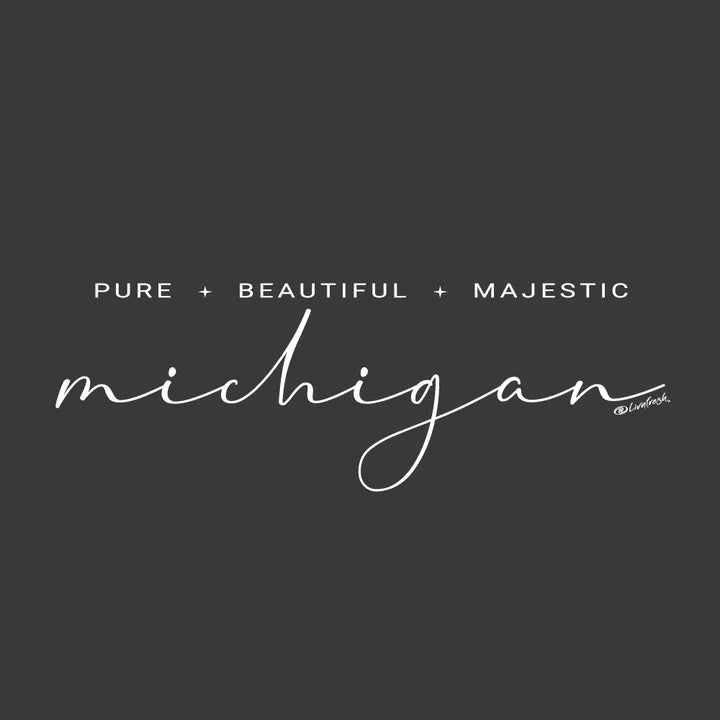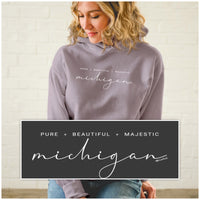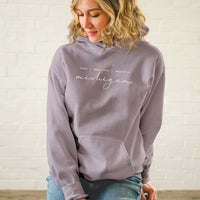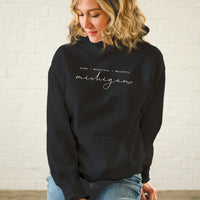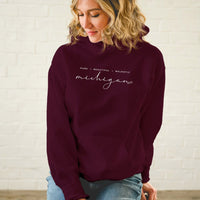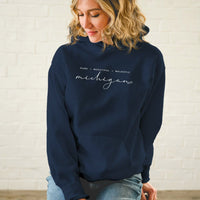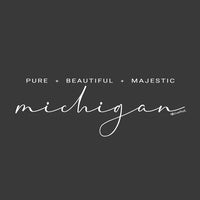 "Majestic"
Soft Style Relaxed Fit Hoodie
$
56.97
You Save:

$-56.97 USD

(0% OFF)
Product Description
Description
"Majestic" Soft Style Relaxed Fit Hoodie
Over 150,000 Successful Orders
Driving through Michigan you will get an appreciation for the beauty of the outdoors.  When you walk into it, then you see it in a completely different way.  You discover it in a majestic sort of way.  
8.4 oz., 80% ring spun cotton / 20% polyester
Dropped shoulder
3/8" flat draw cords
1x1 rib with spandex cuffs and bottom band
Classic fit tubular body
Majestic sweatshirt
Purchased as a Christmas gift for my granddaughter so won't have her comments until Dec!
Great look and feel
I love the look, feel and fit of both my new sweatshirt &hoodie. I love the quality and value. I am a continual repeat customer because the products are great and I love to support Michigan businesses!
I like it
I really do like this hoodie. Fits well and is comfortable. Do note that it must be washed in cold and line dried;lots of cotton. My only disappointment is the color. Getting the paragon, I thought it would be more purple but there is a lot of gray undertone. I don't dislike it, it's just not what I anticipated. I'm not sorry I bought it.
Majestic Hoodie
I love this sweatshirt!! Its so soft and comfortable. I will say the large in the relaxed style is large! I should have went with the medium. But I love it!!
Warm &Cozy
I LOVE the fit the material and it is so warm 🤗