ProductContent
"Michigan Native"
Decal
$
2.50
You Save:

$-2.50 USD

(0% OFF)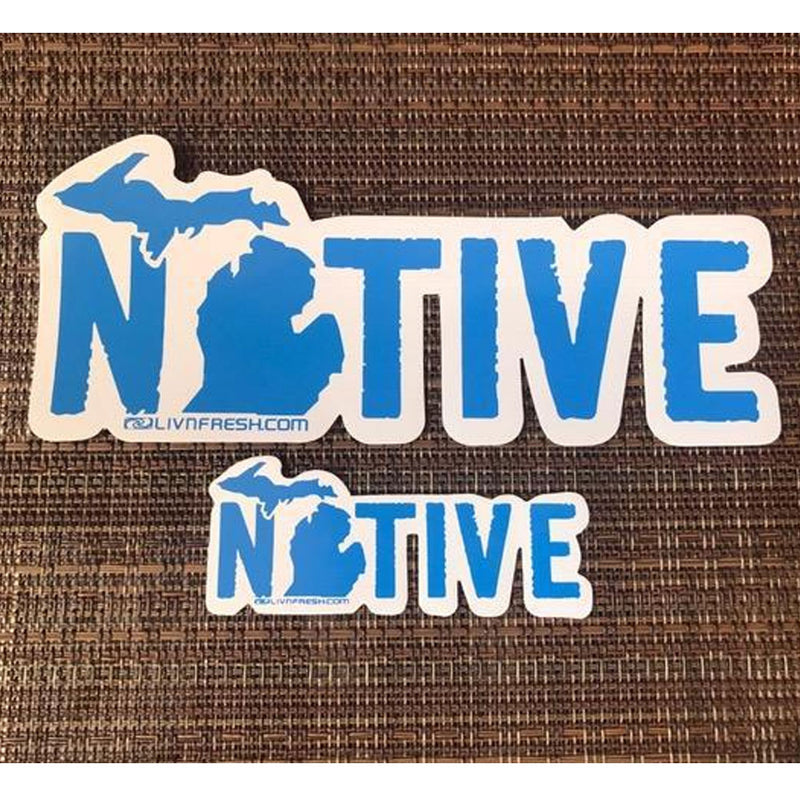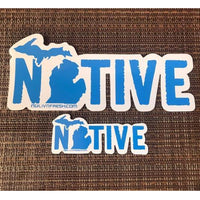 "Michigan Native"
Decal
$
2.50
You Save:

$-2.50 USD

(0% OFF)
Product Description
Description
"Michigan Native" Decal
Over 150,000 Successful Orders
Only when you grow up in Michigan will know what it means to be a Michigan Native. There are many great things about being from Michigan. The fresh water, the sand, the ability to spend time out on the lake. Enjoying the lake life and spending time with friends and family. 
Large Decal:   7 3/4"  Length  X 3" Width
Small Decal:   3 3/4 Length X  1 1/2" Width
Top quality not sure where I'll post it. .
MI Native
Love these decals for us Michiganders
Native sticker
Being from Michigan but now living in SC I love sporting my Native sticker on the back of my car!! I may not live there anymore but my heart is still there. Get this decal!!!
Perfect.
I love seeing these as I'm driving around. My Son and daughter-in-law will love them too.
Cool T-Shirt
I got this as a gift for my wife. It was the perfect cut and material. She loves it and looks great in it.
Native
Had seen these around and happy to have one of my own